Background and graphics from:




To pay with PayPal, please use this address:

drgnflyt@epix.net

The last time I worked on this page was April 26, 2010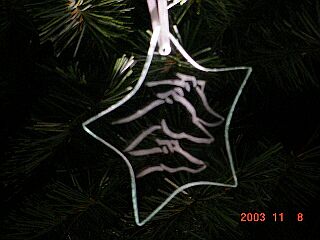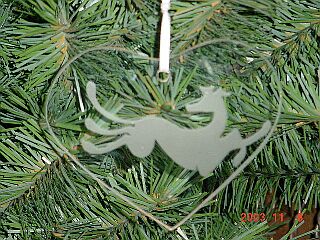 Etched Glass Ornaments

$15 each plus S&H

Etched Glass ornaments are created with etching paste and hang on a satin ribbon.  Below are two samples of these ornaments.  Shapes subject to availability.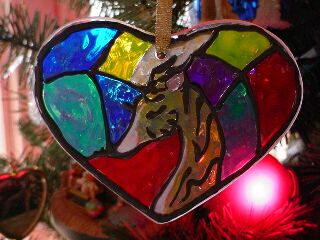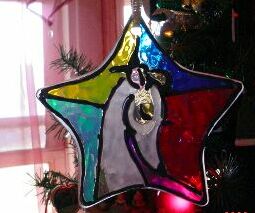 Painted "Stained Glass" flat ornaments

$25 each plus S&H

Because they are hand made, each one is unique and original.

Available shapes vary.  Heart, Star, Round, Oval.