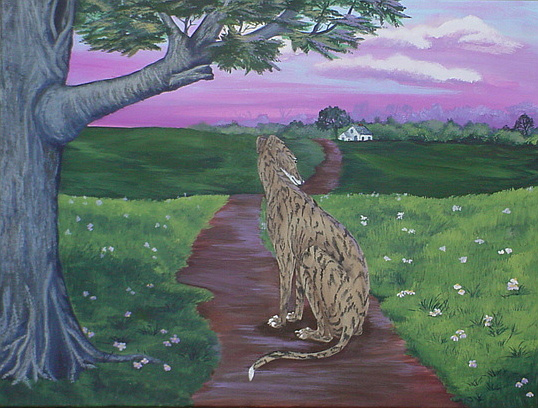 This card has many meanings for me.  One of which represents the Road Home to God and the Rainbow Bridge.

God has called home one of his ever most faithful servants who is now, once again, whole and pain free and about to follow the path home to Heaven, where he'll await the arrival of his family, who so loved him on Earth.

Verse Inside:

Recall it as often as you wish,

a happy memory never wears out.

-- Libbie Fudim





Packs of 10 cards and envelopes for $10.00 or two packs for $16 plus S&H