White Christmas

The Drifters


Welcome to Dragonflyte's Christmas Card page.   To view the card of your choice, click on the link below.  

To order:E-Mail me

Click here to add All cards are 4 1/2" x 5 1/4"  and are printed on heavy 110# white cardstock.

Each pack contains 10 cards and envelopes and can be purchased as one design or create your own assortment.   To order, send me an e-mail

One pack $10.00  Two or more packs, $8.00 each.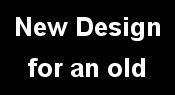 Don't forget to order your Greyhound Christmas Gift Tags!

All cards are in packs of 10 for $12 each or 2 or more packs for $10 each.

Gaelic Christmas

Custom Outlander