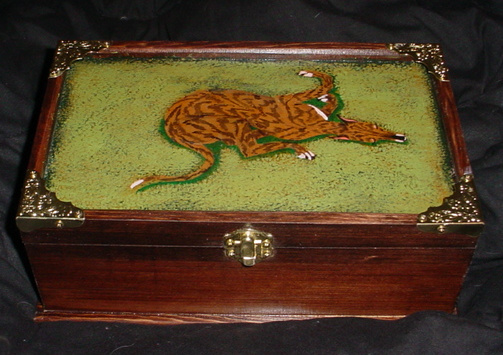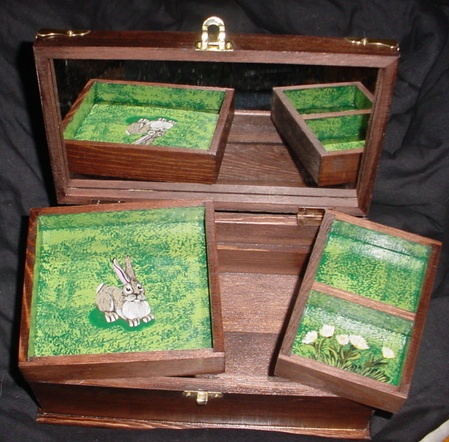 Mirrored Jewelry Boxes

Limited supply on hand.

This wooden Jewelry Boxe is hand stained or painted all around and sports a hand painted hound on top. 

Position of the dog will be up to the discretion of the artist.

These boxes measure approximately 10" long X 5 3/4" wide X 3 1/2" high.  It features a mirror the full length of the lid and two trays (one has two sections), over a large lower compartment. 

Available in dark or light wood stain or painted. (Pix coming soon.)

Email me for details.






This page was last updated on: April 26, 2010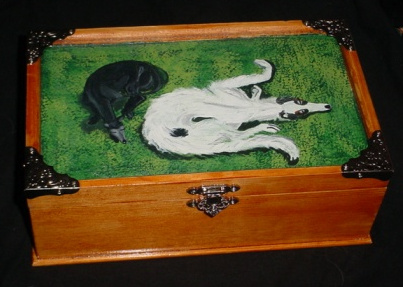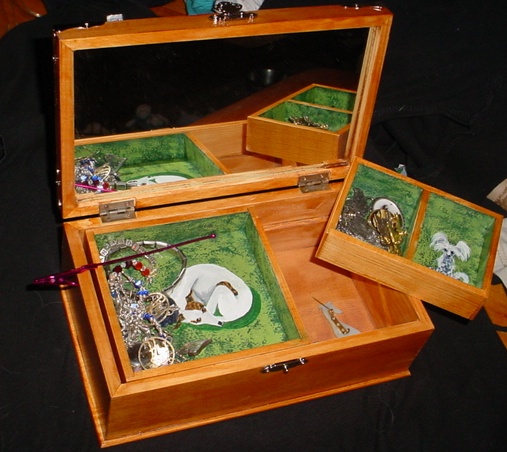 Jewelry boxes can be customized.  Send pictures of your dog(s) and I will do my best to capture your individual dog's personality.  The above box is my own persoanl jeawelry box and featurs two of my dogs on the top and two more inside.  The corner hardware will depend on availability.

$35 each plus S&H

For customization, add $5 and send clear pictures showing all markings.

Metal corners no longer available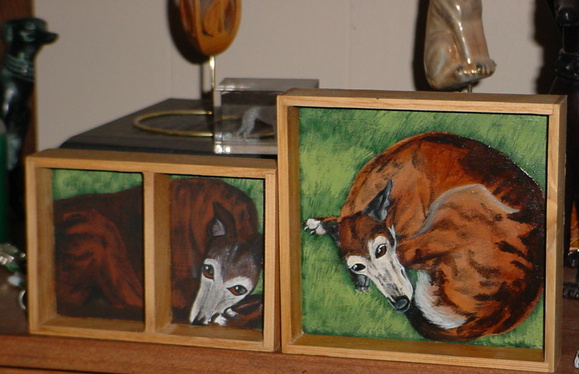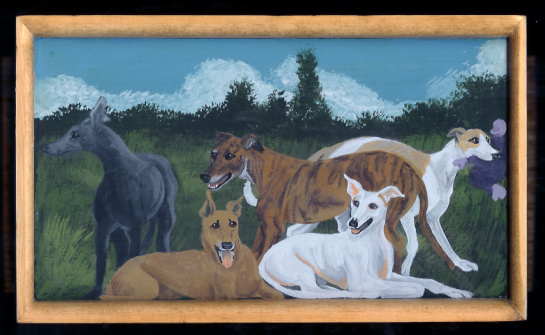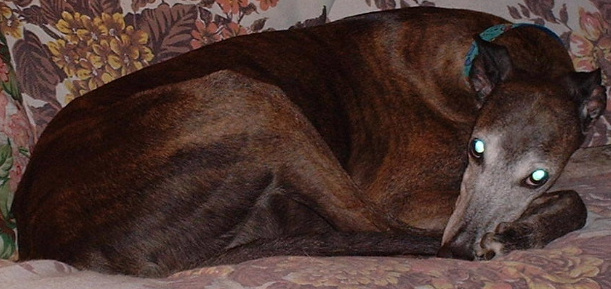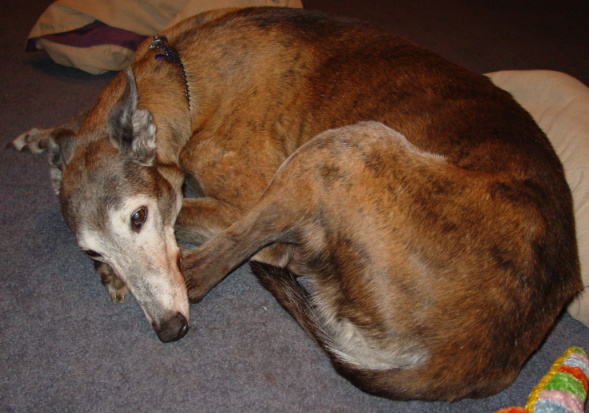 Willoughby-Lazenby Jewelry Box