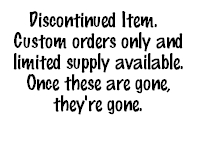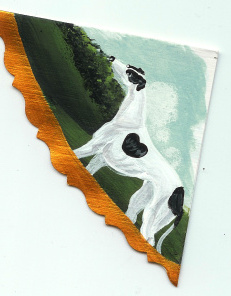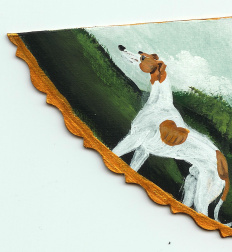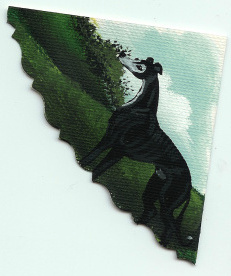 These bookmarks are made of coated paper painter's canvas and sport an elegant scrolled edge.  Each bookmark is made like a little pocket which you slip over the corner of the page you'd like to mark.  Shown are the first several I painted and may or may not be available.  Also each one is hand painted so each is unique.  These can be customized to  resemble your own dog.  (Sorry, only one dog will fit on each bookmark.)

Email me for details or to order.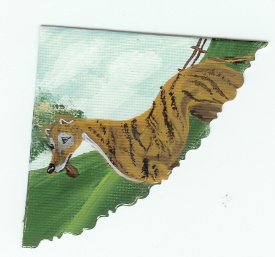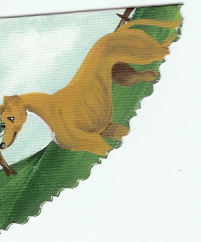 $5.00 each

$7.00 each for customized.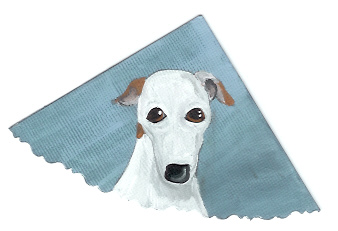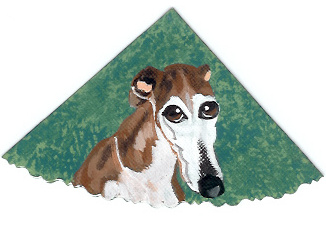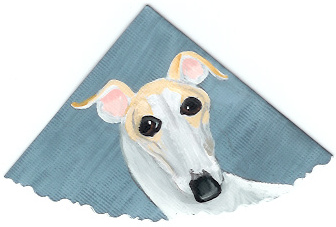 The Carter Whippets

Custom Painted Bookmarks